September 17, 2021
Join me for a virtual town hall celebrating Hispanic Heritage Month
Dear Neighbor,
I'm having another virtual town hall this upcoming Wednesday to celebrate Hispanic Heritage Month. Scroll down for more details on how to join and a few more updates from me.
---
Tune in for a Virtual Town Hall
I'm hosting a virtual town hall for constituents in celebration of Hispanic Heritage Month with U.S. Senator Alex Padilla (D-CA) and distinguished guests Dr. Arcela Nuñez-Alvarez, Co-Founder and Co-Director of Universidad Popular, and Cipriano Vargas, School Board President of Vista Unified School District.
The panelists will share their personal stories, highlight the significance of Latino communities' contributions to our nation, and address opportunities to alleviate the challenges that Latino communities continue to face today.
To participate in the town hall, all you have to do is visit my Twitter, Facebook, or YouTube pages at 11:00am PT on Wednesday to watch LIVE.
You can submit a question for me by filling out this form.
You can also listen to previous town halls on my podcast, Listening with Levin. Check out all of the episodes here!
---
Working to Stop Child Hunger
It's simply unconscionable for any child to go hungry, and I was glad to join so many advocates on Monday fighting to stop child hunger in our communities. I'm so grateful for all the work the San Diego Hunger Coalition does to support families in need, and I appreciate local stores like Frazier Farms accepting nutrition benefits to ensure children aren't going without meals.
Earlier this year, I introduced my Stop Child Hunger Act to provide families who have children that are eligible for free and reduced-price school meals with an electronic benefit transfer (EBT) card when school is not in session. With this legislation, we can meet our moral responsibility of ensuring no child goes without the nutrition they need to thrive.
---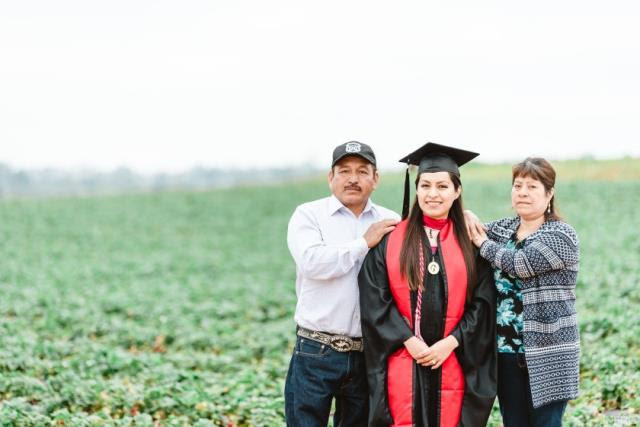 I am proud to honor Erica Alfaro, a motivational speaker and first-generation American whose parents immigrated from Mexico, for my September Constituent of the Month.
Erica was born in Fresno and raised in Tijuana. Her mother, Teresa, a farm worker, and her father, Claudio, a landscaper, had high hopes for their daughter from the start. The family moved to Oceanside when Erica was thirteen so that she could pursue educational opportunities that were never available to her parents.
After becoming a mother at fifteen years old, Erica persevered through a difficult journey that entailed dropping out of both high school and college, but ultimately achieving her educational goals. Despite these challenges, Erica currently holds an associate's degree from MiraCosta College, a bachelor's degree from California State University San Marcos, and a master's degree from San Diego State University.
I highly encourage you to read more on her inspiring story here.
---
A few more highlights for you:
---
Remember to follow my Facebook, Twitter, or Instagram pages for the latest updates from my office.
Best,


Rep. Mike Levin